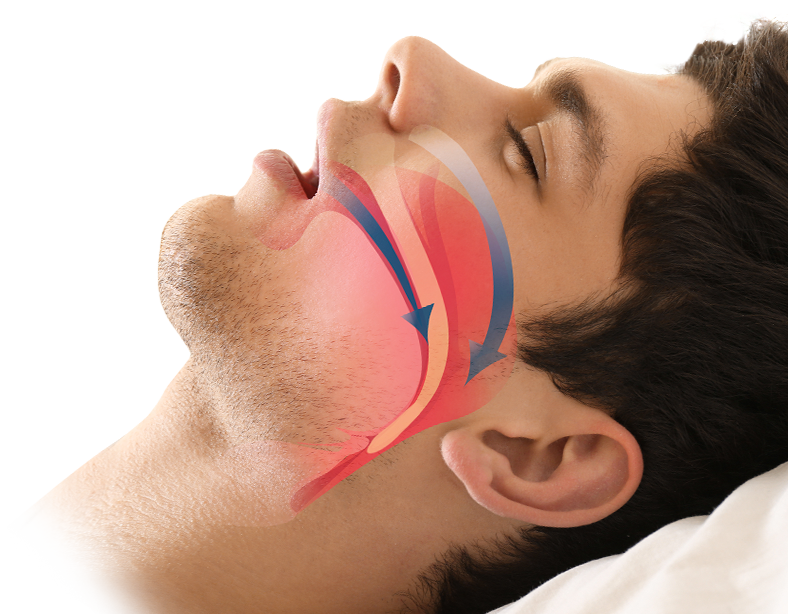 Sleep Apnea Treatment
Sleep apnea interferes with your quality of sleep, causes side effects that reduce productivity, and puts you at risk for health issues.
Dr. Jon Marc Van Slate in Houston, TX, can administer conservative sleep apnea treatment to alleviate these frustrating side effects.
Is sleep apnea treatment worthwhile?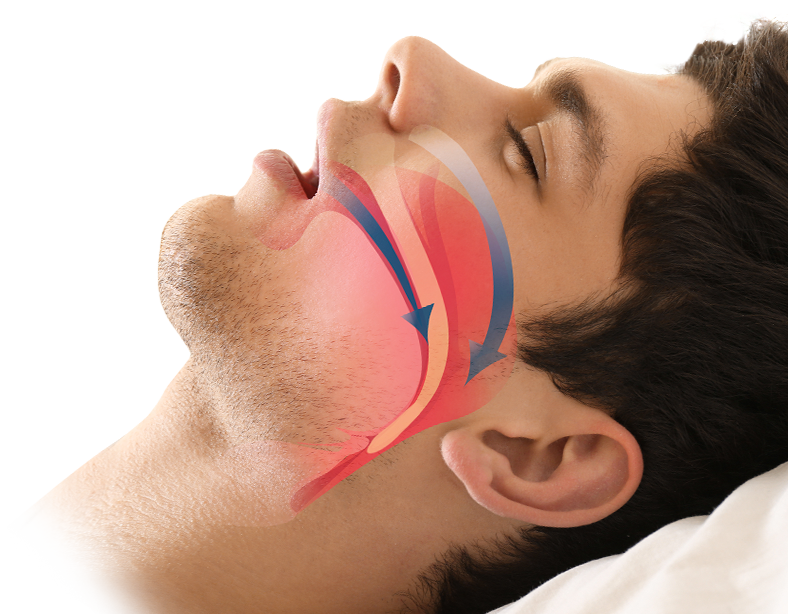 Sleep Apnea and Snoring Discussion
Ask The Expert With Steve O
The Far-Reaching Benefits
of Sleep Apnea Treatment:
Improved Sleep
Obstructive sleep apnea often leads to snoring and an inability to sleep through the night. An oral appliance can open the airway, eliminating snoring and improving your sleep.
Better Sense of Wellbeing
Sleep deprivation can lead to issues with your mood and concentration. By improving your quality of sleep with treatment, you can enjoy an overall better quality of life.
Protect Your Health
Sleep apnea can be detrimental to your health by increasing your risk for serious conditions such as heart disease and high blood pressure. However, seeking treatment early on can help minimize this risk.
Diagnosing Obstructive Sleep Apnea (OSA)
There are two forms of sleep apnea: obstructive sleep apnea (OSA) and central sleep apnea (CSA). OSA occurs when throat muscles relax and block airways, and it is the most common form. Conversely, CSA occurs when the brain does not send proper breathing signals, and it requires treatment from a specialist. Patients who suffer from OSA often experience chronic fatigue, difficulty concentrating, morning headaches, and other concerns.
If you have noticed any of these symptoms — or if your partner has reported that you snore loudly or awaken abruptly during the night — Dr. Van Slate will first discuss your sleep habits during an initial consultation. In order to perform an accurate diagnosis, we will have you undergo a sleep study with the ApneaLink™ or MediByte® Jr. screening device. Worn while you sleep, the ApneaLink™ or MediByte® Jr. device will record breathing patterns and other valuable data. Dr. Van Slate will review the results of your sleep study to determine if you suffer from OSA.
When you wear your oral appliance, it will help to keep airways open so that you can get a full night's sleep.
Non-surgical Treatment for OSA
Dr. Van Slate can often effectively address symptoms of OSA with a custom oral appliance. After taking detailed impressions of your smile, we will use the advanced BioPAK Evaluation System to measure different neuromuscular functions and the strength of your bite. This information will then be used to create a custom oral appliance. We choose to feature MicrO2™ sleep devices because they are highly effective, comfortable to wear, and easy to adjust. When you wear your oral appliance, it will help to keep airways open so that you can get a full night's sleep.
Ensuring Optimal Results
After beginning treatment, you will eventually undergo a second sleep study so that Dr. Van Slate can evaluate your progress. The ApneaLink™ or MediByte® Jr. and MicrO2™ oral appliance can be comfortably worn together during this second sleep study. Dr. Van Slate will compare the new data with the results of your first sleep study to determine if your oral appliance has been effective. Based on the findings, he will make any adjustments, if necessary. If we find that you are not responding to treatment, we can refer you to a sleep apnea specialist in the area.