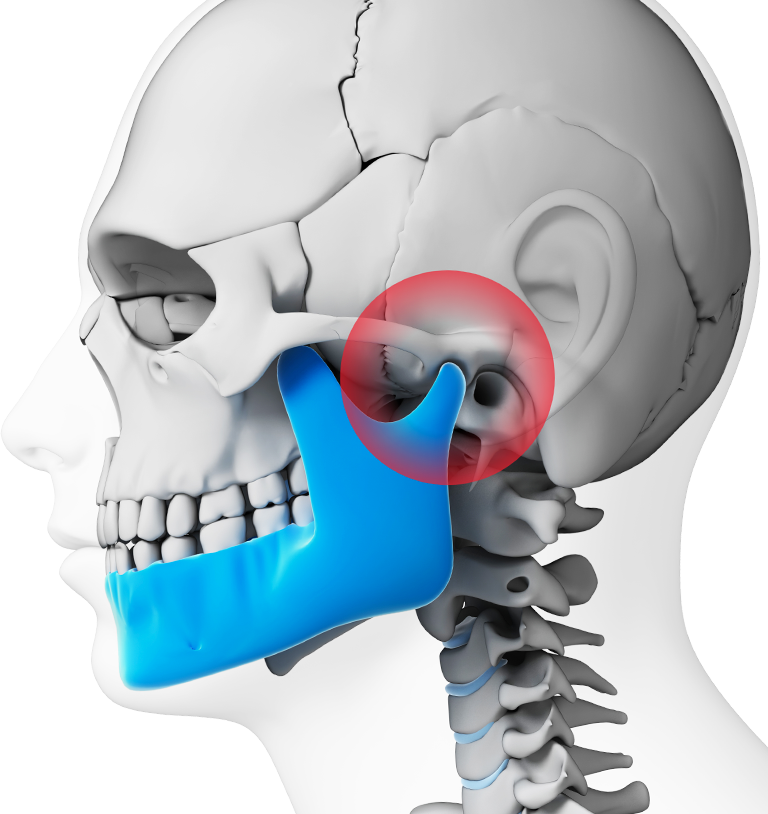 TMJ Treatment
Temporomandibular joint disorder, commonly known as TMJ or TMD, can cause pain and functional issues that negatively affect your daily life.
Dr. Jon Marc Van Slate provides advanced TMJ treatment at his Houston, TX, practice to relieve your symptoms and protect your health.
How can TMJ disorder treatment benefit me?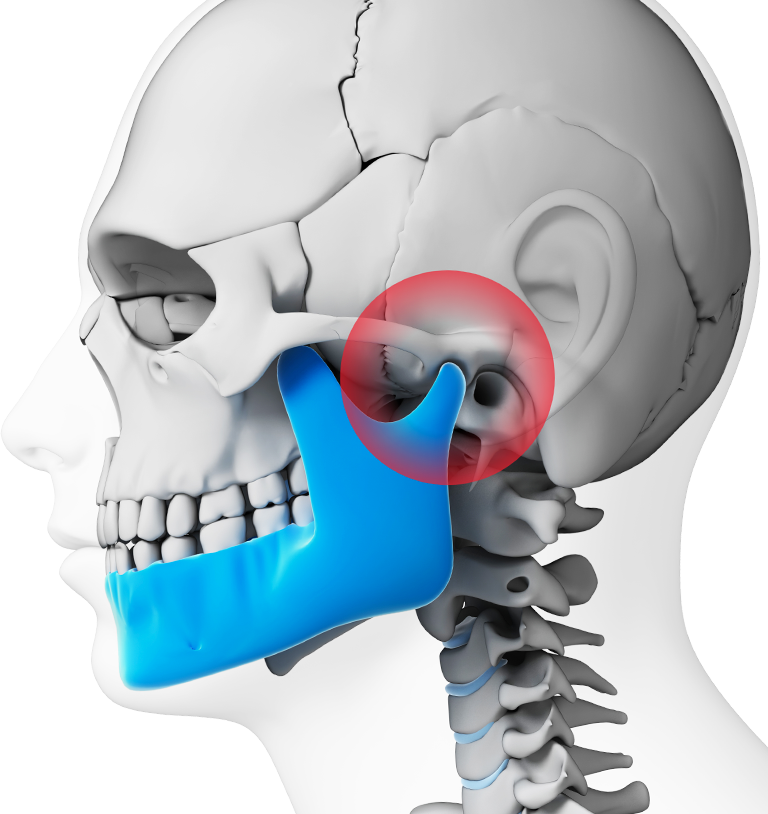 Alleviate Pain
By properly aligning your bite, treatment can provide relief from painful symptoms, such as headaches, jaw joint pain from clenching, and tension in your neck and shoulders.
Prevent Dental Damage
TMD can create additional pressure on your teeth, which contributes to excessive wear and increases your risk of joint damage, tooth decay, and breakage.
Improve Your Quality of Life
Living with TMJ can impact many aspects of your life with symptoms that affect your mood and health. Treating the condition can allow you to live more fully.
Save Money
Treating TMJ disorder early on can reduce expenses throughout your life by minimizing the need for extensive, costly procedures.
Candidates for TMJ Treatment
Since TMJ disorders straddle the fields of dentistry and neurology, they are often difficult to diagnose. Being a systemic illness, TMJ pain may manifest in parts of the body far removed from the face and jaw. You may want to seek TMJ treatment if you are suffering from one or more of the following symptoms:
Clicking, popping, or grating sound when opening or closing your mouth
Difficulty or discomfort when biting or chewing
Hearing loss
Migraines
Dizziness
Neck and shoulder pain
Jaw pain
Nervousness or insomnia
Sensitive teeth
Earaches
Tinnitus (persistent ringing in the ear)
Reduced ability to open or close your mouth
While any of these symptoms in isolation probably does not point to a TMJ disorder, a combination of symptoms suggests that you may be a candidate for TMJ treatment.
Our TMJ Treatment Technology
He has received extensive training in treating TMJ disorders at the Las Vegas Institute for Advanced Dental Training where he maintains a fellowship distinction. He is proficient in applying proven neuromuscular concepts in treating TMJ symptoms.
Treating TMJ symptoms has now become more predictable utilizing neuromuscular techniques. Dr. Van Slate uses K-7 computer technology to fabricate detailed orthotics for treating sore jaws. The benefit to the patient is we now have the ability to provide precision bite orthotics that can place the jaw joint in its optimal position. With this technology, we can predictably stabilize and decompress tender jaw joints and relieve the muscle tension that causes jaw discomfort. Over time, with the use of the orthotics, TMJ pain and symptoms should subside and hopefully disappear.