Instant Orthodontics with Porcelain Veneers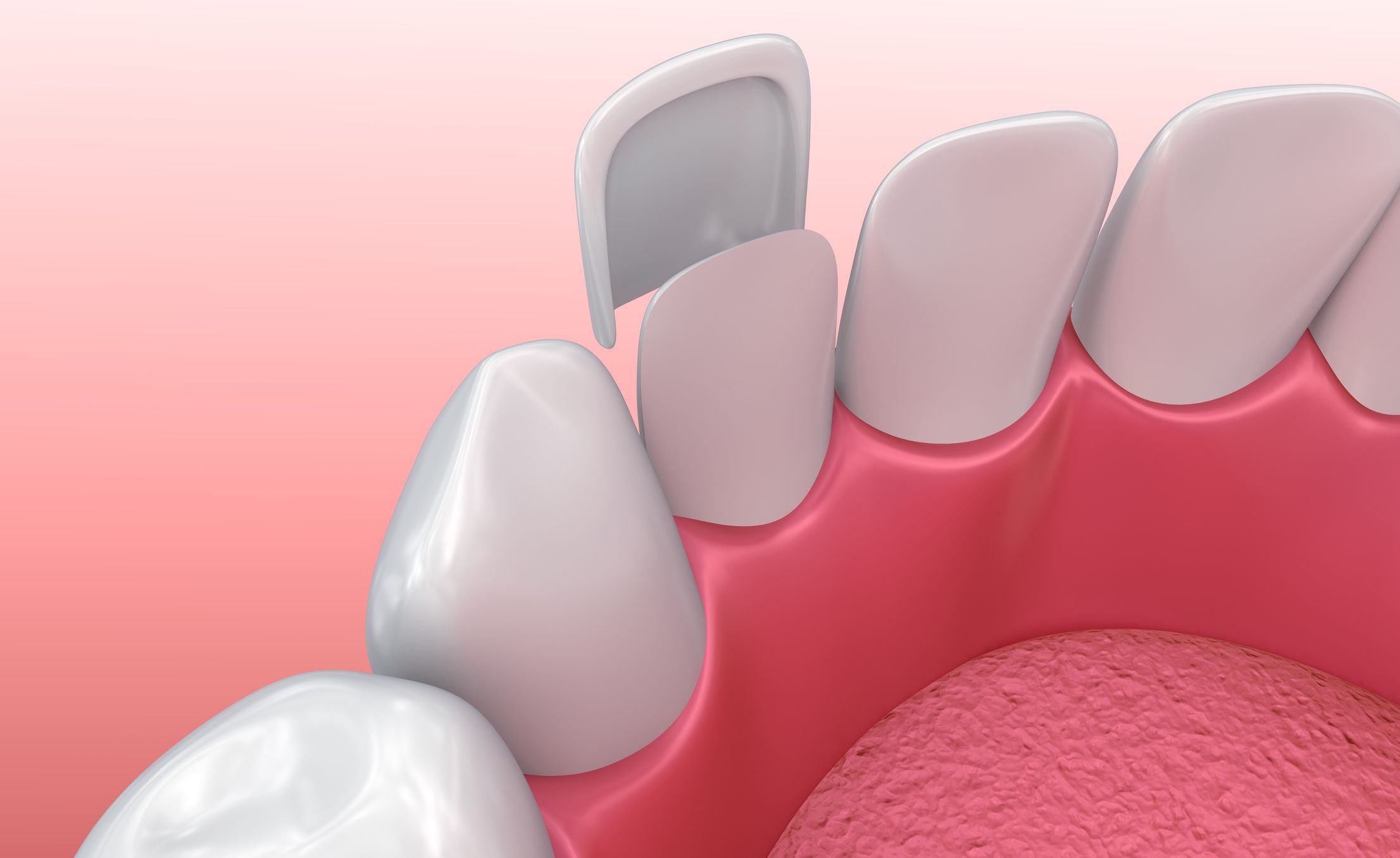 Crowding, overlapping, and other misalignment issues can detract from an otherwise attractive smile. In many cases, braces are used to move the teeth into their desired positions for a more aesthetically pleasing appearance.
Unfortunately, traditional orthodontic treatment can be uncomfortable and lengthy. For this reason, many patients do not want to spend one to two years in braces, particularly if their malocclusion issues are minor.
At our Houston, TX practice, Dr. Jon Marc Van Slate offers instant orthodontics with porcelain veneers. One of the most common treatments in cosmetic dentistry, porcelain veneers are strong yet thin, durable shells that are bonded to the front surfaces of the teeth. Veneers can conceal aesthetic imperfections, such as chips, fractures, discoloration, and even orthodontic misalignment.
How Porcelain Veneers Address Misalignment Issues
Why is this treatment called instant orthodontics? Because patients can typically achieve a dramatically improved smile in just two office visits.
Rather than actually move the teeth as braces do, porcelain veneers give the appearance of straight teeth by placing the veneers in a manner that improves uniformity, symmetry, and alignment. There are no metal brackets, bands, or wires necessary for this type of treatment.
How Instant Orthodontic Treatment Works
Before beginning treatment, patients must have a comprehensive evaluation performed by their dentist. During this appointment, your doctor will assess the teeth and gums to ensure there are no serious oral health concerns present. If restorative treatments are necessary, they should be completed first.
If we determine that you are a good candidate for porcelain veneers, your treatment can begin. The entire process can be completed in about one to two weeks during two office visits. General steps to porcelain veneer treatment includes:
Preparing the teeth: To begin, your dentist will remove small amounts of enamel from the front surfaces of the teeth.
Impressions: Next, impressions will be taken of your teeth. These molds will be used to design your new veneers according to your unique dental anatomy.
Fabrication: We use a trusted dental laboratory for the fabrication of your veneers. A skilled ceramist will carefully craft your veneers for a natural appearance.
Temporary veneers: Because fabrication usually takes one to two weeks, we can provide temporary veneers in the meantime.
Placement of final veneers: Once your new veneers arrive from the lab, we will schedule you for a second visit. During this appointment, Dr. Van Slate will fit you for your veneers, bond them into place, and make any necessary adjustments.
Benefits of Instant Orthodontics
Patients who choose instant orthodontics with porcelain veneers can enjoy a wide range of benefits. Some of these advantages include:
Optimal comfort: Porcelain veneers do not require uncomfortable or noticeable metal components, as traditional braces do.
No dietary restrictions: In contrast to traditional orthodontic treatment, there are no dietary restrictions with porcelain veneers.
Fast treatment: While traditional orthodontic treatment usually takes around 18 to 24 months to complete, porcelain veneers can be placed in just two appointments.
Enhanced aesthetics: In addition to making your teeth appear straighter, porcelain veneers can address additional cosmetic concerns as well, such as stains, discoloration, chips, and cracks.
Learn More about Instant Orthodontics
Do you desire straighter teeth without braces? If so, instant orthodontics with porcelain veneers could be a solution for you. To explore your treatment options, schedule a consultation with Dr. Van Slate. Contact us online or give us a call at (713) 783-1993.
Related to This