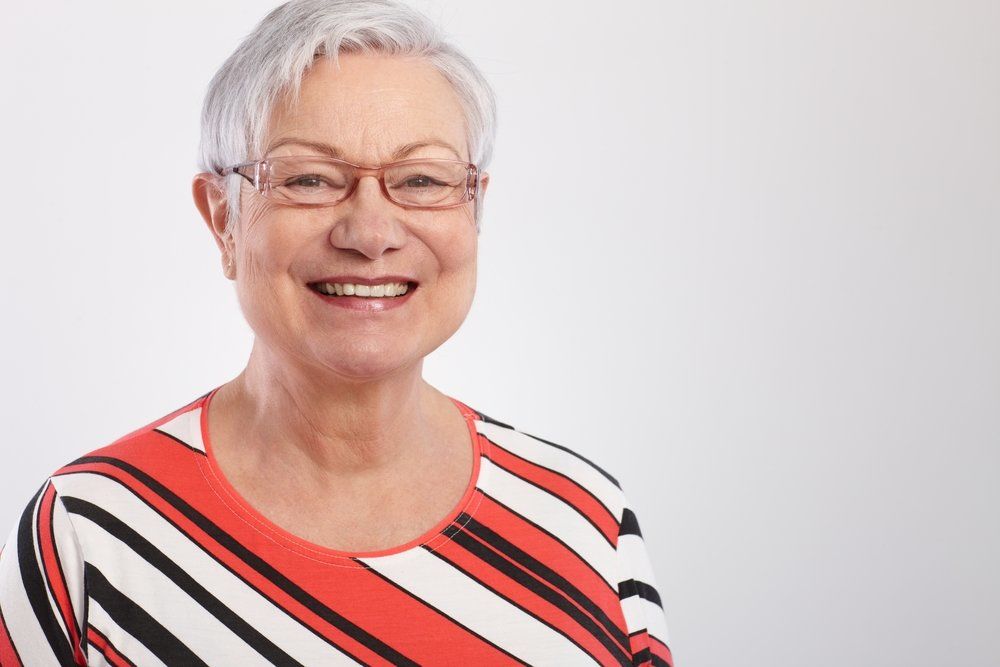 As the body ages, it becomes more vulnerable to a variety of physical problems. Unfortunately, the same is true of oral health. As the teeth age, they weaken and become more susceptible to dental complications such as tooth decay, infection, and tooth loss. While professional dental care is important throughout a person's lifetime, it is especially beneficial for seniors who are facing increased dental risks.
Dr. Jon Marc Van Slate is happy to offer dental services tailored to the unique needs of senior patients, including general dentistry services to preserve oral health, and restorative dentistry treatments to repair dental damage. The dental care for seniors offered at Dr. Van Slate's Houston, TX practice allows patients to enjoy a strong, healthy, and beautiful smile into the late stages of their life.
General Dentistry for Seniors
General dentistry is the best form of preventative dental care, and it is even more important as patients age and the teeth naturally lose some of their strength. Ideally, all patients should schedule routine dental exams and cleanings at least twice a year. However, senior patients may benefit from an additional yearly exam. Senior patients tend to be at a higher risk for the most common oral health problems, including tooth decay, root canal infection, and gum disease. With more frequent cleanings and exams, we can ensure that we stay on top of our senior patients' oral health and prevent these complications from developing.
Restorative Dentistry for Seniors
No matter how much effort a patient may put into his or her oral hygiene routine, oral health problems are likely to develop, especially among our senior patients. With early intervention, Dr. Van Slate can treat dental damage and restore the health and strength of the smile. Even as dental problems advance, there are multiple restorative treatment options to consider.
Dr. Van Slate offers a wide range of restorative dentistry treatments, including fillings, dental crowns, root canal therapy, and periodontal care. He is happy to customize a treatment plan that is specifically suited to each of our patient's unique dental needs.
Tooth Loss Treatment
The primary goal of professional dental care is to preserve the health and strength of the natural teeth. Unfortunately, tooth loss is quite common among senior patients. When a tooth or group of teeth is lost, the appearance of the smile is compromised and oral functions become more difficult. By replacing missing teeth with durable restorations, Dr. Van Slate can restore the strength, function, and beauty of the smile for his senior patients. There are several treatments to consider, including:
Full and partial dentures
Dental bridges
Dental crowns
Dental implants
Dr. Van Slate will discuss the pros and cons of each of these treatments with those who have experienced tooth loss, and help them find a treatment that is best suited to their unique needs.
Schedule an Appointment
Senior patients deserve to enjoy a smile that is just as strong, healthy, and beautiful as it was in their youth. If you have suffered from oral damage or are simply looking to preserve your smile into your golden years, Dr. Jon Marc Van Slate can help. Schedule an appointment at your earliest convenience to learn more about the comprehensive range of dental services offered at Dr. Van Slate's practice.
Related to This