Preventative Care: Mouth Guard Candidates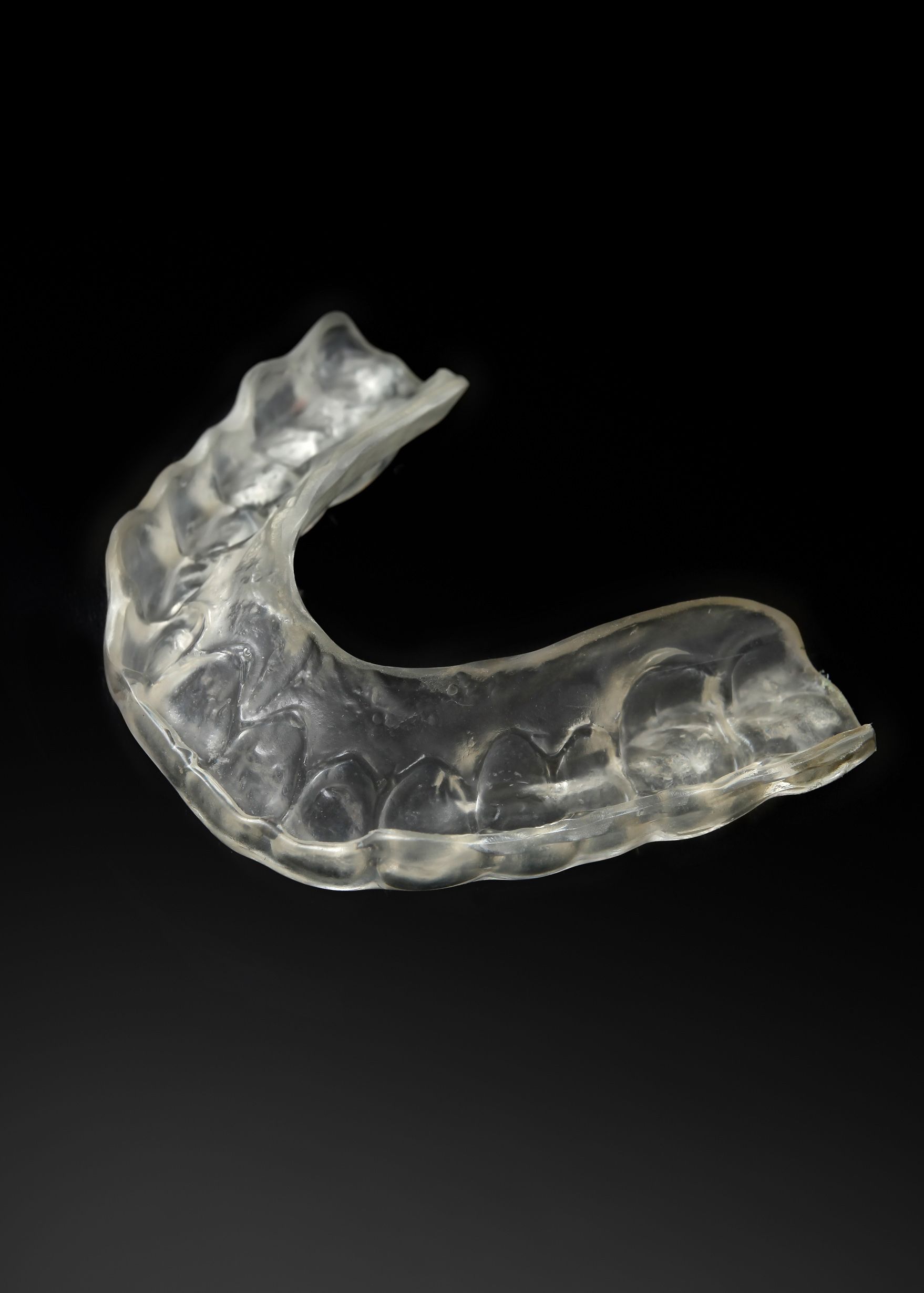 The team at our Houston dental care center wants to help patients smile with absolute confidence. To do this, we offer comprehensive general dentistry treatments, always with a focus on improved dental health and aesthetics. Sometimes this means an emphasis on preventative care, because it's best to avoid problems from occurring in the first place.
With this in mind, let's take a moment to consider the uses of mouth guards in dental care treatment. There are many people who would benefit from having a mouth guard made just for them.
What is a Mouth Guard?
A mouth guard is a protective retainer that a patients wears. With a mouth guard in place, the structures of the mouth are protected from damage and harm.
Now, there are different kinds of mouth guards available, each with unique uses with regard to preventative dental care and restorative treatments. Below are some common uses for mouth guards. We think these examples will help illustrate the versatility of mouth guards and why they are so important.
Mouth Guards for Athletes and Sports Enthusiasts
If you are involved in contact sports or combat sports, a mouth guard is crucial protective gear. A mouth guard will protect the teeth, gums, tongue, and other structures of your mouth from damage.
Common sports where a mouth guard is recommended include:
Football
Hockey
Lacrosse
Rugby/li>
Boxing
Wrestling
Mixed Martial Arts (MMA)
You may have also noticed basketball players and soccer players wearing mouth guards as well. This is becoming more common just given how physical these kinds of sports can become.
Mouth Guards for Teeth Grinding (Bruxism)
Teeth grinding occurs when a person is sleeping. The gnashing, shifting, and clenching of the teeth while asleep can cause serious damage to the teeth. It can also cause gum recession, headaches, and issues with the jaw.
A mouth guard worn during sleep is known as a bite guard or a night guard. With a night guard in place, the teeth do not make direct contact. This reduces the damage done by teeth grinding. It can also help alleviate many symptoms of the condition. The night guard is typically just part of the treatment process, with the rest of the bruxism therapy aimed at fixing the root cause of the issue.
Mouth Guards for TMJ Disorders (TMD)
TMJ disorders are commonly known for the clicking, popping, locking, and pain of the jaw. It can be caused by a whole host of problems, from teeth grinding and arthritis to poor dental alignment and physical trauma to the jaw.
When TMJ is the result of teeth grinding, a mouth guard is a good option to consider. The mouth guard eases the pressure placed on the jaw joint, which can alleviate pain and address the symptoms associated with TMD. Like teeth grinding, mouth guards are generally just part of the treatment solution for TMJ disorders.
Custom Mouth Guards with Excellent Fit
While some mouth guards might be available over the counter or at the local sporting goods store, they are generally not as effective or as comfortable as custom mouth guards. Stock mouth guards can be bulky. The discomfort can be considerable for some people. Even semi-custom mouth guards don't achieve the same level of comfort and fit as fully customized mouth guards.
During the consultation process, we will take detailed impressions that allow you to have comfortable and effective guards created. They will be made just for you.
Learn More About Mouth Guards
For more information about mouth guards and how they can benefit you, be sure to contact our advanced dental care center today. We look forward to your visit and discussing these matters in greater detail.
Related to This